Mini-Readings for Parties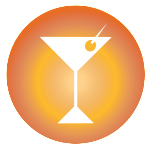 Throw a memorable astrologically themed party or workshop to make a lasting impression on your guests! Linda Kaye will deliver mini-consultations at your next gathering -- perfect for bachelorette parties and birthday celebrations -- or speak about the significance of astrology through topics like, "Aphrodite and Her Planet Venus" (exploring how we receive and express love) or "Midsummer's Night and Astrology" (energetic influences of the solstice).
Please click here to contact Linda Kaye for additional group subject information and pricing.
Join our Mailing List
Sign up for Linda Kaye's FREE Newsletter and Receive Current Astrological Articles
Linda Kaye brings magical astrological information down to earth in a way that makes sense in the evolution of my life path! Jen P. Auburn, CA