Embrace the many faces of
Venus & the  Sacred Feminine
through the Asteroid Goddesses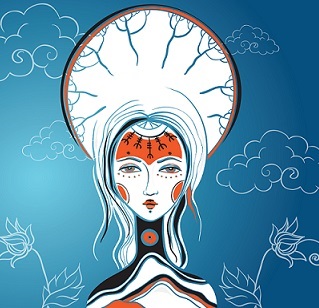 Saturday, November 5, 2016




10am – 5PM




$119.00


Healthy Snacks and Lunch Included


($99.00 if registered by Nov 1)
THANK YOU FOR YOUR INTEREST – THIS WORKSHOP IS NOW FULL!
Discover the emerging feminine and the many faces of the Goddess through the exploration of:

– Juno: The Goddess of Right Relationship
– Vesta: The Goddess of Light & Spirituality
– Pallas Athena: The Goddess of Right Action
– Ceres: The Goddess of Nurturance


No prior knowledge of Astrology is required to participate.
Use your personal horoscope to reveal the meaning of the Asteroid Goddesses in your life.

Awaken your Inner Goddess and begin to live your life through the grace and authentic power of the feminine.

Men are embraced and truly welcomed in this workshop as the feminine is awakening and seeking balance within each of us.
     What does the political circus and the Asteroid Goddesses have in common? A renewed focus is being placed on women in our society and how they are treated within the patriarchy. The ancient Goddesses Ceres, Pallas Athene, Juno, and Vesta show us how to reclaim power, recognition, justice, and equality in our individual and collective lives.
NOTE: In order to delve deeply into the Asteroid Goddesses for each
individual I will only be accepting 12 participants for this workshop.
Past Participants Comments:
"I learned so much in this workshop! Linda Kaye has done a fantastic job at compiling years of study and knowledge into a six hour gathering. I feel I have a better understanding of the divine feminine and how I portray her essence in my life." ~Dori
"Linda Kaye brings magical astrological information down to earth in a way that makes sense for the evolution of my life path! I am thankful to have the opportunity to learn from her." ~Jen
"This was a really thorough class and I really enjoyed it! The detail provided for me personally was amazing! The crystals, pomegranate seeds and other details were fun and ceremonial – I loved that!" ~Amber
"I really enjoyed this workshop! I appreciated you being so open and I just loved how attentive you were." ~Miko
"I enjoyed this class a great deal! It really helped me to understand the role of the goddess in my personal life." ~Lillian
"This workshop was really wonderful! So fascinating to me! Very understandable material that was explained well. Nothing went over my head!" ~Cynthia
"This class was really informative and fun! Thank you so much!" ~Erin
"Linda Kaye is fantastic! I loved her presentations; such a beautiful soul! Highly recommend an Astrology reading and/or class! My personal readings and learning experiences with Linda have been amazing!"  ~Amy
Follow Linda Kaye Astrology