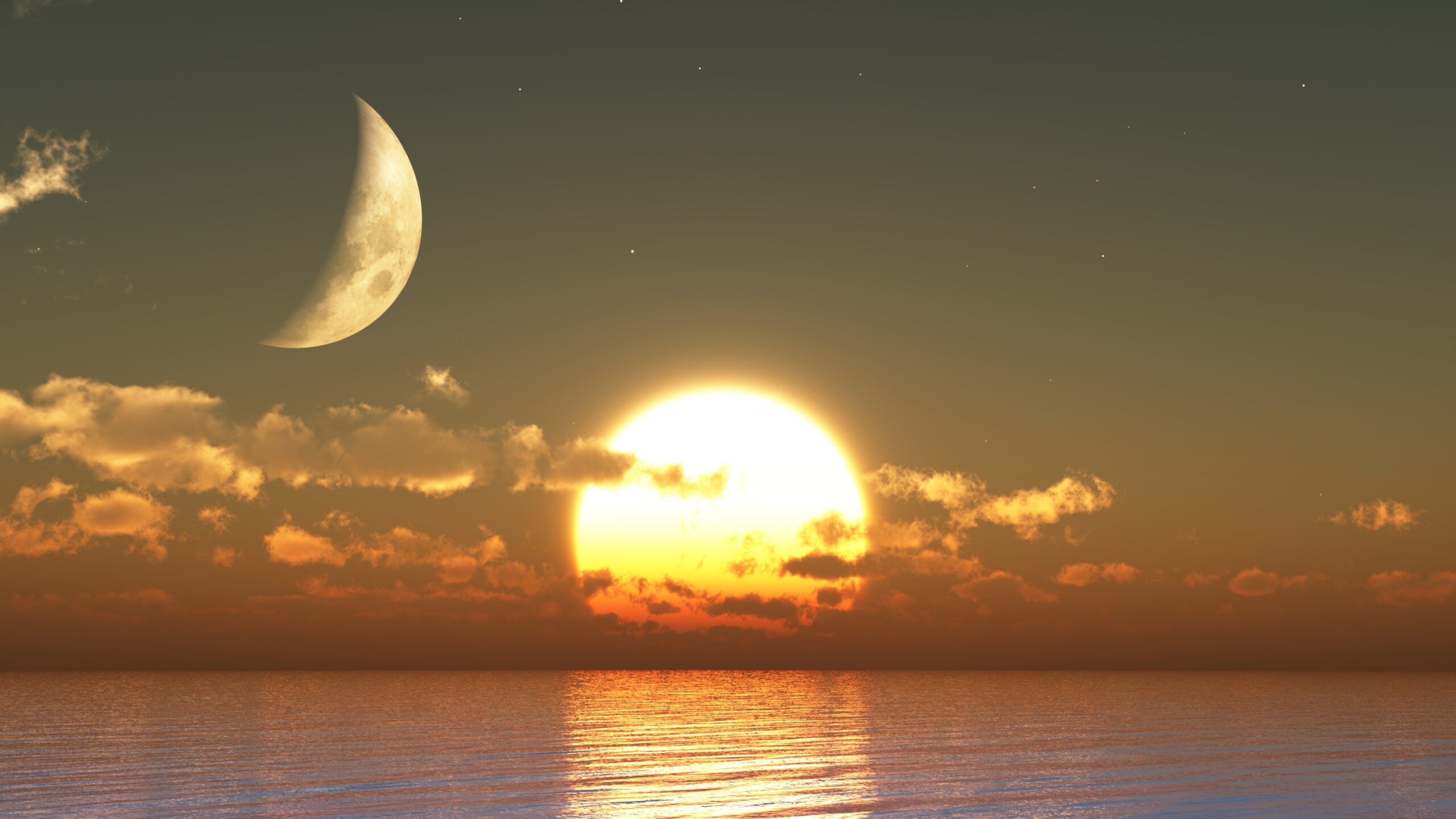 Both the Sun and the Moon infuse our day-to-day world with potent energies. If you follow the ongoing trajectory of these two planets, you already know this.(1) However, for some of us (myself included), it often helps to have a consistent astrological reminder for the occurrence of New and Full Moon lunations — what their symbolic astrological significations are — and how we can consciously apply this language to our individual and collective lives.(2) 
     Although every lunation is symbolically powerful, eclipses are especially so! In the mundane astrological world of countries, politics, etc., these super–intense eclipse lunations can be disruptive to stock markets, political agendas, and cause unexpected earth events.
     Individually, if we follow the celestial dance between the Sun and Moon, we can know when and how to intentionally embark on important creative prospects and align with our soul's evolutionary intent —  our destiny.
Following is a brief description of all eight (waxing and waning) lunar phases. Please note that each one of these phases also relate to the lunar cycle that you were born under:
New Moon: This is the first phase of the lunar cycle and is generally an auspicious time to begin something new. Imbue your psyche with positive ideas, begin new projects, start new relationships, initiate new ways to be free and independent.
Waxing Crescent: During this period, you will want to continue to integrate the New Moon energies into your life. Give all your attention to nurturing the dreams that you began under the New Moon phase.
First Quarter: The focus now is for self-renewal, self-love, and self-confidence. Attend to your own needs and practice self-care.
Waxing Gibbous: A great time to continue with your creative ideas and initiate new artistic interests. Focus on being true to yourself. Relish in your unique authentic expression.
Full Moon: Refine your hopes, wishes, dreams, and desires. Focus on attracting love, friendship, and prosperity. Practice gratitude for all you currently have and celebrate your life.
Waning Gibbous: Use this time to attune to the needs of others. Altruism and philanthropic endeavors flourish now.
Last Quarter: Place your attention on your inner world: go within, meditate, journal, pay attention to your dreams — tap into your inner power!
Waning Crescent: Hidden secrets and knowledge are revealed. Past life memories and prophetic visions can arise.
Notes
1. Here is a website that tracks the phases of the Moon for your location.
2. For a reminder of the important monthly lunations you can sign up for my newsletter here.
Related Article:
2023 Lunations


© by Linda Kaye